Microworkers is about connecting people who need something done (Employers) with people who want to help (Workers). These "things that need to be done" are called "micro jobs".

Employers, ask people to...

— Blog about your product
— Post reviews to Websites & Blogs
— Add you to Facebook
— Become fan of your group
— Follow you on Twitter
— Digg your website
— and much more...
Employers are people who need help getting something done. Employers start new campaigns and look for workers. Employers review work done and pay Workers.

Workers, sign up and...

— Browse micro jobs
— Select jobs you like
— Finish tasks & submit proof
— Earn money
— $1.00 Sign up bonus
For some question you can read this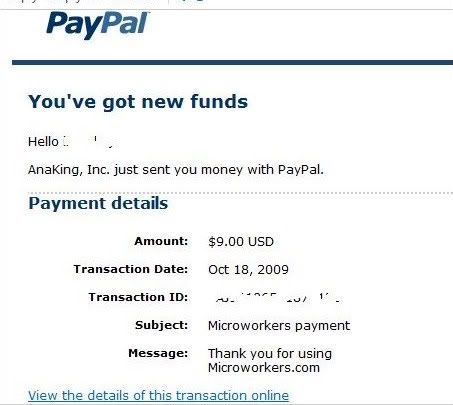 if u want to join click
here